I am always in the mood for a spanking phone sex call. I am a firm believer in discipline for naughty boys and girls, and when you misbehave you get spanked. In some circles domestic discipline is usually referred to the discipline of the wife in a "traditional marriage". That might work for you, but it's not what I believe. I'm  a believer in a woman led household where I am the boss and you do as your told. And when you're not obedient or talk back or otherwise get in a mood, the best thing to fix that is a good old fashioned over the knee spanking. OTK for those in the know.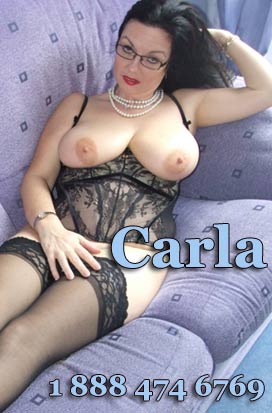 Spanking with my bare hands, a hairbrush, paddle, cane, or even my slipper will be a punishment you won't soon forget. Humiliation is part of the ritual. When I have you get my spanking implement of choice. Having you take your pants down, and your underpants in front of me. Is it really a spanking if it's not on your bare bottom? Might as well strip completely, I can't have your clothes getting in the way.  I will make you squirm and beg for mercy and I expect that I will even make you cry. Your spanking isn't over until I say it is.
You will find my experience second to none when it comes to spanking phone sex. It's not something I just play on the phone, I live it and believe it in my real life. We can roleplay Mommy's naughty boy, the strict Head Mistress at school, or anything else your pervy mind can think of. If your spanking fantasies run a little different, let me share with you my experiences with naughty girls and being a sexy Head Mistress who believes in sexual humiliation and pain as training tools.
Call Carla for spanking phone sex – 1 888 474 6769