I am a lifestyle Cuckoldress and that makes me supremely qualified to talk about cuckold phone sex. I have been cuckolding my husband for the past 20 plus years and we couldn't be happier. What does that mean though? He's simply my cuckold, I have lovers, he does not. I fuck other men and he knows all about it and that's more than okay with him. He understood long ago that his little penis could never pleasure a woman like me and that to keep me, I'd be fucking other men. That's just the way it is.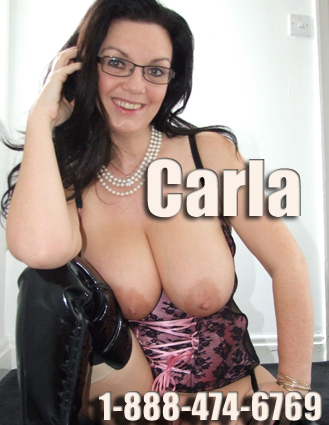 What's your idea of Cuckold Phone Sex?
What makes us difference than your idea of a cuckold relationship is that my hubby has nothing to do with my lovers or my sex life in any form. It doesn't involve humiliation or him cleaning me up or sucking my lovers cock. He doesn't wear panties and he doesn't watch me with my lovers. Years back he liked to hear about my sexcapades while he jerked his dick, but that hasn't happened in a long time. I love my husband but he'll never make me cum or fuck me or anything sexual at all. That's why I have bull lovers who know how to fuck and submissive sluts to service me and my lovers.
When you want to see your wife or girlfriend fucking another man, that makes you a cuck, whether you interact with them or not. If you want to be a dirty little cocksucker and cream pie eater that doesn't make you a cuckold, that makes you a submissive slut. Unless of course you're doing this with your wife and then you're a cuckold and a slut! Nothing wrong with that!
When you call me for cuckold phone sex – please tell me what you need, I'm not a mind reader. Should I tell stories about your wife fucking other men or should we involve you too?
Call 1888 474 6769 and ask for Carla