So, which fella are ya? Are you my committed lover that wants to share me with another man? Or are you the other man? I can make either one happen during our cuckold phone sex! I've got lots of male friends just dying to have their way with me while you listen, or you and I can role-play our own sexual escapades while THEY sit back and enjoy the show! Take my ex-husband. I don't know whether he liked watching me with other men because he knew that if he DIDN'T allow those fantasies, I'd be pissed (and would have left him sooner) or if he actually gave a damn about my pleasure (since HE definitely wasn't doing it!). I guess he can't help that he was born with a glorified chubby clit for a dick, but that's what you get when you try to be a "good girl" and throw your "sinful past" to the wind and marry who your Daddy wants without seeing the merch first! (Thank the heavens my "good girl stage" was a short-lived phase!)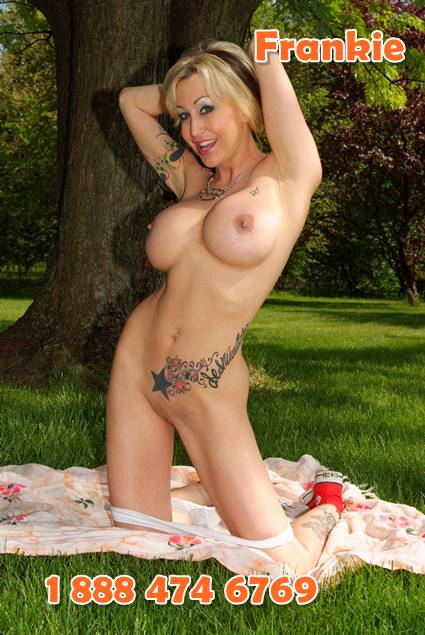 I will say, one time he did me a solid (pun INTENDED) and brought home a black man he met at the gas station. Oh my gaaaaawwwwd. His dick was HUGE! Not just long, but girthy as fuck as well! He hammered me with the stamina of a GOD! I already knew going to church growing up was a waste of time, but that's when I reeeeeally realized I'd been taught to worship the wrong god! And that experience started a new…hobby…of sampling as many big black cocks as I could get my hands (and pussy lips) around! Now don't get me wrong, my ex brought home some white men with AMAZING stimulus packages as well! I was HOPING that he'd learn some tricks by watching these men, who were downright MASTERS of the bedroom! Sadly, I guess my ex wasn't much of a quick learner. And there's only so much you can do with a prick you can't even SEE if it ain't hard. Bless his heart. Real southern style. This cowgirl had to move on to greener pastures! And one of them pastures is gonna be our cuckold phone sex!
If I'm not in the mood for a sampler platter of fresh meat, I have my tried and true friend with benefits Jerome. Get this—we have, and I shit you not, twice asked a homeless man if he wanted to watch, then went off in the woods, and the other time in my horse trailer, and let these dudes watch Jerome fuck my lights out! I swear I thought his BBC was gonna pop right out of my titties! (Now, THAT be a damn shame! I paid a pretty penny for these babies!) Boy, those men both walked away with a new pep in their step, that's for sure! Well, what can I say—I was raised to be a people pleaser!
I'm just itchin to find out what you have to offer during our cuckold phone sex! My pussy is literally dripping like a rabid dog just imagining it all play out in my mind. You're gonna be gettin off to the memories of our time together for weeks! Although I'd be surprised if you lasted that long before needing to come crawling back for more! And you best believe my pussy will be waiting!
Call me at 1 888 474 6769 and ask to talk to Frankie