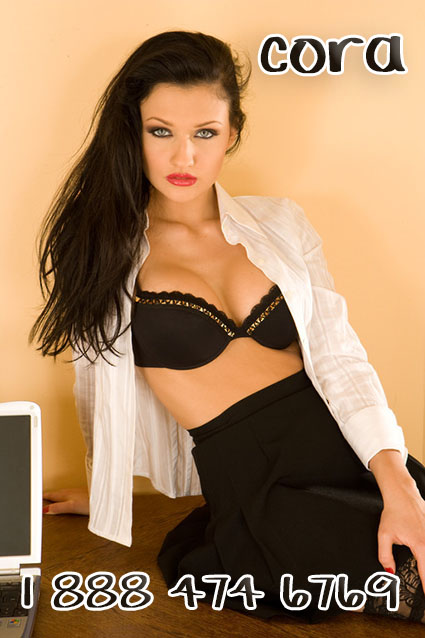 Hot MILF Cora knows that you need a good ass spanking phone sex session! You'll never be too old to be taken over my knee. When you're being a bad boy for me you'll be placed right over these thighs for a good spanking. There will be random times that I will spank you for the hell of it. So…technically spankings aren't based off of your behavior! *Giggles* You see,  I know you enjoy it and I can relate because I too enjoy spankings. I hope your ready for me because I'll show no mercy on those cheeks of yours.
You see , I have mastered what a good spanking means. I will start out with my soft bare hand slaps, slightly on the lighter side. I will gradually increase my slaps and the pain will intensify over the next several minutes. Let's just say if you like it a little more on the rough side I got you! Let me bring out my chains, paddles,whips and cane! I hope you can handle this type of intensity because once I get started the tears will start flowing.
With spanking phone sex role plays we can expand our horizons! There's just so much we can do. I can be that authoritative figure that used to spank you while growing up or I can be a hot MILF that wants to just punish you for the fuck of it. Remember with me I can be soft and sensual with you or show you absolutely no fucking mercy! Pick your poison sweetie. The best part is I will snuggle with you afterwards and assure you everything will be ok.
Are you ready for your spanking phone sex session? I know I am…Pick up that phone and call me now!
AIM: SultryCora
Yahoo: SultryCora4U