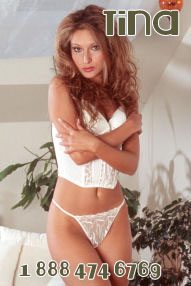 I'm not the only one that tells cuckold stories.  Many of my callers confess their own cuckolding ways to me.  It's really exciting to hear all about the dirty deeds they did or were forced to do.  I love these calls because I can lay back on my pillows, put my hand down my panties, and play with my wet pussy while I l imagine being in that scene.  I love hearing from guys how they sucked cock or ate a creampie just because "she" said so.  That's my kind of man.
One of my callers told me some fascinating cuckold stories.  The best one went something like this.  He hangs out mostly with strippers and escorts.  He paid one to pretend to be his girlfriend when his dad was in town.  They went out to dinner, had drinks back at the house, and all went to bed.  The next morning he woke up alone.  Soon his "girlfriend" came back to bed.  She said she'd been out for a smoke.  Things got hot and heavy and he went down on the girl.  He could immediately taste the sex in her pussy and realized that he was eating his own father's cum!  I laughed so hard when I heard that story.  To top it off, he didn't even stop!  That's what I call committed, lol.
I love to hear your cuckold stories.  They just transport me to another sexy place.  When you call, tell me all the good ones.  You know, the most outrageous ones that have actually happened to you.  I think it would be really hard to beat eating your father's cum out of a slutty cunt, but I so want you to top that.  I love the outrageous over-the-top things you do to please a woman, especially when it involves being the dirty cuck you are.
Don't be shy, call Tina and tell her your dirty cuckold stories.  1-888-474-6769.
Yahoo:  tinaturnsuon
AIM:  tina_turnsuon