You read that right, I specialize in lifestyle cuckold phone sex therapy. What makes me an expert on this topic? I have been living life as a Cuckoldress to my cuckold husband for over 20 years now. It started simply as me being a cheating wife. Sex with my husband was never good, he has a small, a very small dick on top of it. I married young and for money. At the beginning it was a lot of sneaking around and lying, both things I hate. When my husband found out and confronted me, it was not an easy time for us. By this time I really did love him, and I know he was still head over heels in love with me. Divorce wasn't an option and neither was neglecting my sexual needs.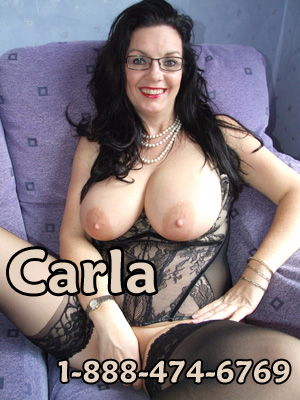 This is my real life, not fantasy. At first we played together. He jerked off watching me with lover(s). Cream pie, fluffing, panties, strapons, and more were all part of our kinky cuckold sex life for a few years. Nowadays he's content to just hear about my sexual adventures and that's okay with me. But I will caution all you men who have fantasies about seeing your wife with other men, be careful what you wish for! I haven't touched my husband's cock in years. Why should I bother when I have real man cock to satisfy me? The same could become truth for you too, especially if your wife's lover is bigger and better than you.
You say you already think she has a lover? Does she come home after a night with the girls and make you down on her? Notice how different she tastes next time. She's probably more aggressive with you too. Taking her pleasure and leaving you with nothing but blue balls. Oh maybe she'll jerk you off or let you rub your dick on her ass, but now she's making you lick up your mess after. You can sense the changes and as much as it excites you, it makes you nervous too.
When you're ready to face the reality of your new life, call me for cuckold phone sex therapy. Ask for Carla – 1888-474-6769
AIM _ MILFCarla4U