It seems I have a few fans of my morning cream pie phone sex calls. I figured give you all a smile and a hard-on today and tell you a little bit more about my weekly real cream pie calls.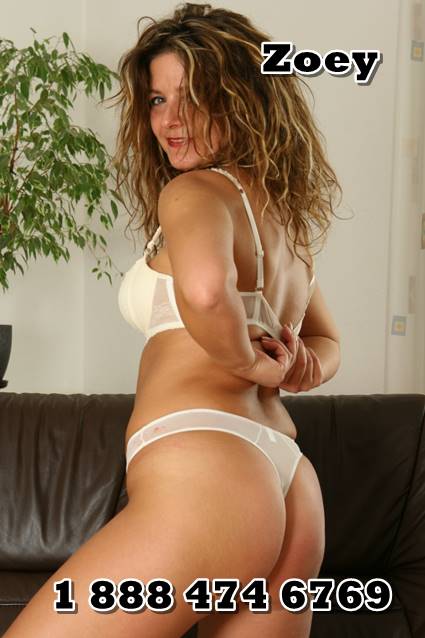 Once…ok sometimes twice a week I go over to my friend Jessie's house early in the morning for some coffee and whatever pastry she has made for her small family that week. I met Jessie a year or so ago when she joined our pool league. Perky younger married and very much Ms. Suzy Homemaker. She was great to talk to and I had started coming over a morning here and there to enjoy her company outside the bar. But then I met her younger hubby and he loved flirting with me. You could tell in his wild eyes that he would love to act on his flirts.
Soon flirting turned into him rubbing my leg under the table to his reaching his hand under my skirt to rub my leg. Then one day while she was tending to there child he slipped his hand under and touched my pussy. I even caught him a few times at the table in front of her smelling his hand. I knew right then and there I was going to have sex with this younger married cutie pie.
Shortly after that day something naughty and wild started happening. Every once in awhile there one child would miss the morning bus to pre k. So as she rushed to get the kid there on time. We started having quickies in their bedroom. It was quick but its good to be rammed by his young cock. He tells me he will do anything to have me on the bed he shares with his wife.  He turns down the tv and shuts the door over for privacy. Their bedroom is right next to the driveway so we can hear her pull in as he's normally pulling out.

It's hot and forbidden. It does help he's a sweetheart and looks like a younger country singer. He always cums in me and a lot too. I started playing with my cream pie pussy one day in there bed. She had a flat tire and I stayed there at the house while he went to save the day. Out of breath from him fucking my pussy so hard. I was still very horny and laid there with my skirt hiked up to my hips. Touching my pussy already so wet from him fucking me and then his cum inside my pussy was a feeling that got me even hot and bothered.
Cream pie phone sex was not a term I knew until I went home one day and turned on the phone. I was so darn horny and needed to cum again after his naughty fucking. while she was gone. My caller wanted a kinky real sex story so I told him what had happened that very morning now that I was home on my couch. And he loved the thought of me touching my shaved wet cum covered pussy for him. He loved hearing how wet and gooey it was as I held the phone up for him to hear the noises my pussy made as I fucked it with my purple dildo.
So I go over there weekly and this happens a lot hehehe to my great enjoyment. So if you love hearing real-life sex stories or want some hot cream pie phone sex you to know who to call LOL. Me Zoey  🙂 
Call me at 1 888 47 Horny and ask for Zoey <3
Find me on Twitter : Naughty_housewi