Tease and denial phone sex can go into so many different directions and surprisingly is different from one guy (or girl) to the next. I do have to laugh thought at the guys who call me for tease and denial and only order a 10 min call! Not much teasing let alone denial in that short period of time. I think sometimes when you call and ask for this, you're really just looking for some guided masturbation. I love doing both, I get off on the control I have over your cock and your orgasm. Stroke and tease and stop. Feel your cock grow even harder under my constant jerk off instructions.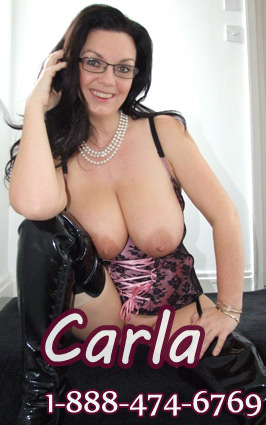 Edging is also teasing and denial, bringing you to the edge of orgasm over and over and making you hold your cum right when you think you are just going to explode. I love the way you sound when you are desperate to cum but I make you stop. Of course you stop, because you know that the longer you delay your cum the better it's going to feel. This is why you need me on the phone with you, to share my experience and to make your (eventual) orgasm more explosive and mind numbing than any you have had before.
When you call me, have some lotion or lube with you. The added slippery sensations only increase the sensitivity of your cock. If you have a cock ring you should slip that on before you call. Never use one? You're missing out! Have some string or something and we'll use it around your cock and balls and increase the intensity of your hard on. Any other toys? Bring them too. The more we play, the more you stroke, the more willing you are to try something different, the better your orgasm will be.
Tease and Denial Phone Sex with Carla 1-888-474-6769
AIM _ MILFCarla4U