Hello boys, I have a tongue twister for you today and I want you to try saying it out loud. Ready? Here it comes: Chicks with big tits love big dicks. That's it, chicks with big tits love BIG dicks! Now you know that I'm in the mood for small penis humiliation phone sex today. These little cocktail wieners some of you have are simply just pathetic. If you aren't sure whether your manhood is under-average, I think you'll need my help to figure it out. It's important for you to know whether or not you'll be able to live up to certain expectations in the bedroom.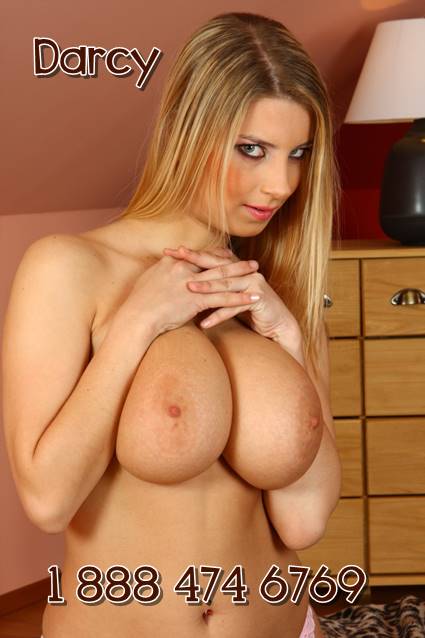 It's understandable that some men and boys are very confused about whether or not they possess a penis worthy of sucking and fucking. Look at all those big, thick, veiny porno penises you're constantly exposed to on porn sites. It does make you wonder, doesn't it? I am sure you have so many questions like, "Do women fantasize about my penis size?" or "Is it possible for my penis to give a woman a vaginal orgasm?" I promise we can answer all these questions together. I consider myself to be somewhat of a BIG COCK private investigator. I can tell if a guy is packing some bedroom heat from across the room and it's not just from scoping out his bulge! Bulges can be faked but real big dick swagger cannot. Call now for Miss Darcy's Big Dick Inspection Services and small penis humiliation phone sex.
That's right, we can put an end to your wondering as soon as we're on the phone. All I need you to do is grab some lubrication, a ruler, or measuring tape and follow my stroking instructions. We will get you as hard as possible and then measure your penis live on the phone together. And let me just tell you that I love giving jerk off instructions for sexy big dicks. Yum yum! Tiny penises are a different story though – If my inspection has found that you possess mediocre manhood or smaller, I will be forced to give you small penis humiliation phone sex instead of stroke encouragement alone. Laughs and SPH are all I have for baby dicks because, let's face it – you can't really stroke a shrimp, can you?
Remember, chicks with big tits love BIG dicks! Call Darcy for size queen games, cock measuring, joi, and small penis humiliation phone sex. *kisses*
1-888-474-6769