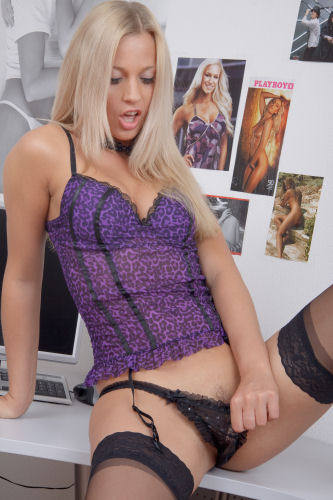 My name is Matilda. I'm 23 years old and I love to explore the twisted and dark.
I once was a sweet loving housewife. But, now I'm a Taboo loving kinky whore. See all my friends got married while we were still in high school. They made the marriage life look so glamorous and wonderful. Plus, they had dick on demand. Anytime they wanted to swallow a load it was there, waiting to be swallowed. Unlike me, I was sexy and single and HORNY all the time. Of course I married young. I got married at 19 just out of high school. When I married my husband, he had so many twisted, kinky things to teach me. That's why I didn't mind his quick squirting every time we fucked. Hot steamy Public Sex and orgy parties were just the beginning of the sexual adventure. Or so I thought. My husband quickly became jealous when I had another cock in my pussy and wanted nothing more to do with the sex parties. I became addicted to sucking cock and wild fucking after that. I kept sneaking out at night to find big cock studs. I told my husband if he didn't like other men's loads in my pussy he could clean it out himself and to my surprise he agreed.
I need the pleasure and pain of a rough fucking. My husband cannot fulfill my naughty desires and that is why I need you. When my husband doesn't give me what I want…. I know you will. Do, you have a fantasy that is really freaky and taboo? Good! That's the way I like fuck! I am a No-Taboos & No-Limits slut. Let's get wild and sinful. I want to do all the dirty things with you that my husband and society would not approve of. If you ever dream of fucking another mans wife, come get me. Maybe, I will let my husband slurp your goo, from my pussy when he gets home if its still warm.
Devilish and Forbidden Role plays are delightful for a bitch like me. If your desire is Extreme Phone Sex, you desire Matilda.
I love Fetish calls including but, Never limited to… Accomplice Fun, Bathroom Play, Blackmail, CBT, Cuckolding , Domination & Submission , Forced Play, Humiliation, Sharp Object Fun, Fisting and much much more.