Do you like a dommy mommy type of MILF? I'm a sexy redheaded housewife for domination phone sex. I like all kinds of phone sex, but I'm more on the dominant side. You don't have to be younger than me to get the dommy mommy experience either. I'll regress you and dominate you no matter how old you are. I'm not just talking about ABDL, I mean all kinds of play and domination. I enjoy dominant wife roleplays, feminization, spanking, regression, giantess, medical and more. What sorts of domme fantasies do you have that you want to bring to the phone? We can get deep into roleplay and go anywhere that you'd like. I have some toys and I like it when my guys have toys to use too. It's certainly not a requirement, just a way to enhance things. Do you want to submit to this kinky dominant redhead?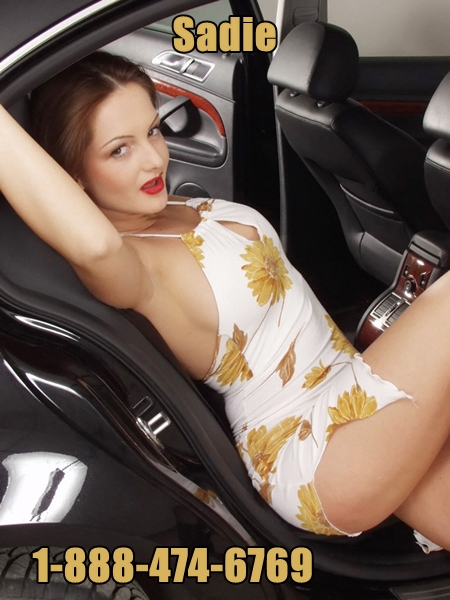 MILF for Domination Phone Sex
Domination phone sex is very broad, but I like so many different styles of domination that it fits. What do you fantasize about the most? Do you think about a dominant ABDL caregiver? Are you interested in strict teacher and naughty student roleplays? I like putting disobedient subs over my knee with a bare hand or a hairbrush to their ass. I have lots of crops and paddles around too, if that is the type of tool that  I'm in the mood for. If you have a kink for a certain type of spanking, I am open to hearing and probably even doing it. I want you to have a memorable experience when you're under my control and discipline. I've been known to give all sorts of punishments to subs that can't behave. There are endless ways that I will put you in place and keep you in line.
Sadie
1-888-474-6769