Hello hot stuff!! I have to say the best thing about calling me for some slutty wife phone sex is that I am truly a very slutty wife on and off the phone. I was never always this way but as I aged and became more open with what I enjoyed sex wise and not trying to please everyone its just who I truly became. I truly love all kinds of phone sex from mild to wild to insane. I love the same exact stuff in the bedroom or the den or the office… ok ok you get the drift lol. I am just a mature blonde that loves all kinds of sex.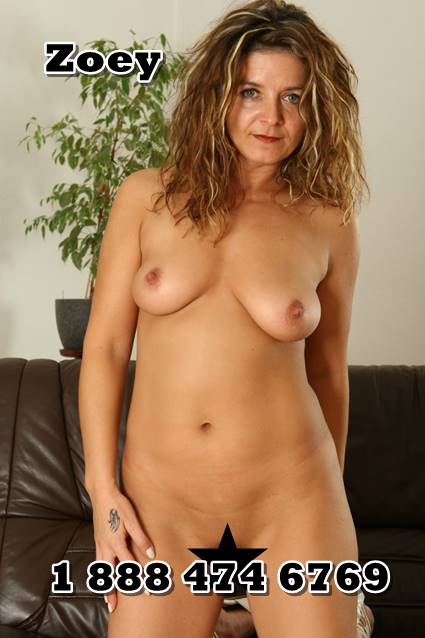 When you call me for phone sex we can talk about anything you like. I like hot steamy conversations they really make my days more complete, really. If you are lonely and looking for some sexy and intelligent conversation you will find I'm easy to talk to and can hold my own on many different topics. I truly enjoy talking about all kinds of things and some of it might even shock you. I also love being told secrets. They go no further then with me so feel free to let your freak or kinky side show.
Now I really am a slutty wife in real life like I told you. My hubby is away most of the time but even when he is here I have gone into our bedroom, shut the door and had slutty wife phone sex calls while hes in the other room. All while he is watching his shipping shows and what ever else he watch's before he falls fast asleep in his leather chair. Hes happy I enjoy having phone sex and is ok with it. One time while he had a few guys over to watch a football game last fall I went in our bedroom which is right off our living room and had a 30 minute phone sex call. I am sure a few of them heard my moans as I fucked myself with one of my vibrators. I mean there only a ear shot away. I wonder if any of them asked what I was doing? I'm sure one of two of them got rock hard hearing me and then when I came all over my sheets too. Hope no one busted a load in there pants that day!
It is true what they say happy wife happy life. But maybe in this houses case happy slutty wife happy life. I love to share my sex stories with you too. There is so many things I have done but there is so much more I want to do too. Nothing is too taboo for me to do or try. So what are you waiting for? Call this slutty wife for some real wild and extreme phone sex. 1 888 474 6769 Ask for Zoey
Email Me miss_zoey2u@yahoo.com
Twitter : Naughty_housewi
Skype Misszoey4u