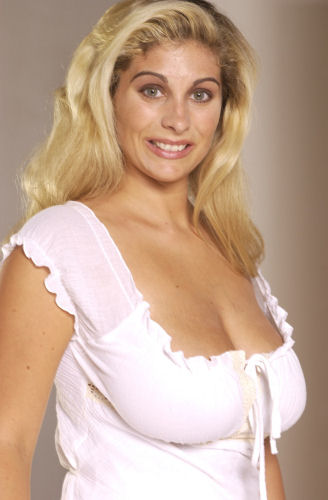 Why go with a girl when you can have phone sex with a mature woman? With age comes experience, and Mommy Phone Sex with Pamela can teach you a thing or two — things you were never taught I am sure, *wink*. I know you have fantasies about me, and it is perfectly natural — afterall, who loves you more, right?
Come over here, sit next to me, tell me what is on your mind. Don't be embarrassed, you can tell me ANYTHING! Is it about you sneaking into my panty drawer when you think I'm not looking, or you spying on me while I am in the shower? Oh yes, I have known for some time now, but what I really want is for you to pull that cock out and jerk it for me while I watch — you have been hiding it long enough. Just look at that bulge in your pants already!
I know how much you love my big tits, you stare at them all the time. Go ahead, stick your dick right between these big titties, give me a good hard titty fucking! Do you want to make me cum too? If you are good, I will let you fuck me — can you give it to me better than my husband does? If you can, maybe you can be the new man of the house 😉
I can be sweet and loving, or I can be a dominant bitch. If you are a panty slut, sissy slut or just a guy who has cock sucking fantasies, I put on my big pink strap on for this 'exact' purpose. Get ready to bend over on your hands and knees for me slut — you have a lot of sucking & fucking to do!
Grab your dick in one hand, your phone in the other and give MILF Pamela a call… Remember, mommy knows best!