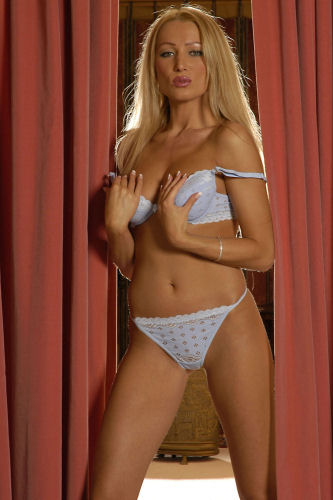 Hey there! There is just something so sexy about a hot and horny housewife who will do anything for some kinky fun! My name is Christina, and I'm the kind of MILF that will immediately make your cock stand at attention! I know you're wondering what it would be like to run your hands all over my silky soft body. From my long blonde hair to my perky 34C breasts, to my slender waist, making sure to trace my clean-shaven pussy with your sexy strong fingers. Then, across my thighs and all the way down my long-tanned legs until you reach my perfect painted toes. Whew! Now that you've experienced all of that, on to what I'm all about sexually!
Forbidden, taboo and uninhibited that's what I like. I also enjoy making sure that we both have an excellent time together. I will share with you my most intimate secrets and want you to do the same. What makes your cock throb until you explode in ecstasy? Do you want to feel what it would be like to serve a dominant mistress? Taking everything from you until you have nothing left. How about that sexy co-worker at the office who wears those tight skirts with legs for days in stockings and heels? You want her so badly you can taste her on your lips. Maybe your fantasy is so taboo, you're afraid to mention it. I can assure you that there is nothing that I won't talk about. If you're looking for the hottest and most explosive time of your life, I'm the woman for you!
I really hope you are still sitting there thinking about calling me. I could be whispering naughty things in your ear right now! Send me a message on yahoo or chat with me in the web-chat now. I can't wait to hear from all you sexy guys!