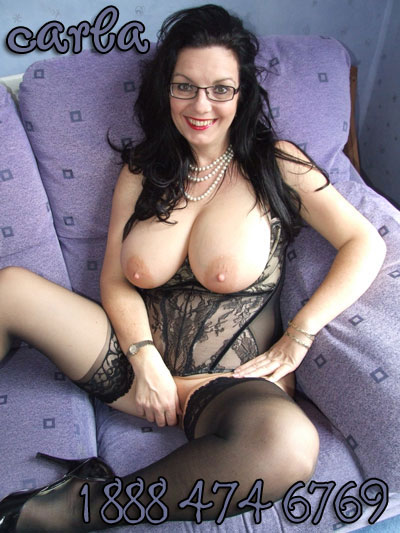 When you call for phone sex, sometimes you need and desire a woman with experience, someone who has been there and done those things you only fantasize about.  You need a mature phone sex woman to guide your sexual fantasies and maybe even help you make them reality.  I am Carla, I am 50 years old, and I have all the real life and phone sex experience you need.  Even though I had a late start sexually, I have had 20 years of catching up!
What I bring to our mature phone sex call is real life experience in cuckolding, Domination, sex toys of all kinds, taboo fantasies, threesomes, foursomes and more, kinky fetishes from foot fetish to all those weird fetishes like odors, clothes, giantess and so many others.  I'm a true size queen with a preference for big black.  I am an expert at guiding your masturbation as well as tease and denial.  I am a mature woman who gets off on your pleasure and your fantasies.  Don't be shy, tell me what you like!
For mature phone sex don't hesitate to call Carla at 1-888-474-6769.
AIM/yahoo – MILFCarla4u