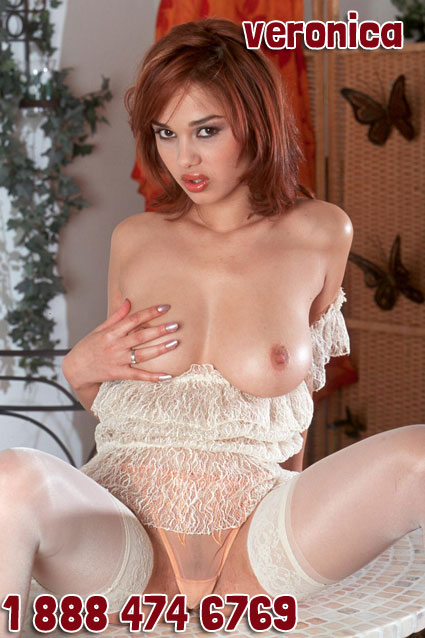 Bonjour! Je suis Veronica. Many of you already know that though. You know that I am the hottest French and mature phone sex vixen around. Just ask. I can guarantee that any man you ask will point you to moi. I have had quite a bit of experience with men much older than I as well as younger too. It is the young men that really catch my libido on fire. Recently, one of the younger men who worked for me over the summer sent me a letter. He was requesting my recommendation. It was so sweet. Believe it or not, I had not seduced this young man. The timing was always a little off or my husband would be due home. Once I read his letter, I knew immediately that it put me in the perfect position to make things more intimate between us. His letter read:
"Dear Madame Veronica,
It was a pleasure working for you over the summer. I am in the process of filling out an application that requires an attached recommendation letter. As you are my most recent employer, it would mean a lot to me if you could write a recommendation for me. I am in need of one that highlights my individual talents, skills, and accomplishments while in service to you. Time is of the essence as this position will be filled quickly.
I appreciate your time Madame.
Sincerely,
Jesse"
Ooh what a sweet letter! I could have some fun with this. Of course, he was a very hard working young man. I was more that happy to oblige. My husband had already left for another trip of business. I wrote the letter & then I dialed Jesse's number. I invited him over. I explained that I would be home if he wanted to pick up the recommendation. After all, time is of the essence as he had said. He sounded excited in his response & told me that he would be right over.
I got ready for his visit & put on my sexiest lingerie. One of my favorites is the lace material with the cream color. It didn't take long before I heard a knock on the door. Our maid, (she is so much more than that, but that is a story for another time) Olivia answered the door. She presented him to me in our formal room.
"Bonjour Jesse." I welcomed him.
"Bonjour Madame Veronica." He replied almost too eagerly.
It was then that I explained to him that I had his letter ready. I also informed him & keep in mind that while I was talking to him; his cock was bulging in his pants, that I wanted to get a better feel for his talents. He was quite nervous and started to fidget. I think my accent was getting him hot & bothered. My pussy started to get very creamy for this young man as I watched him. I imagine he had never been with a mature phone sex woman such as myself. I motioned for him to come towards me. He nodded and obliged. I do think he must have been speechless.
"Very good Jesse." I exclaimed.
"Merci!" He showed off the little French I had taught him over the summer.
It was then that I brought him to his knees in front of moi. When I put on my lingerie I may have forgotten my panties. I spread my legs apart exposing my wet pussy. Jesse's eyes got very big.
"Now then Jesse, show Madame your talents." With that ooh I took hold of his head and buried his face into my hotly erotic and wet pussy!
Every thrust of his tongue…ooh so very very talented! Orgasmic! Sexuellement incroyable! Ooh la la!
1 888 474 6769 and ask for Veronica for mature phone sex
Yahoo: vixenveronica4u
AIM: vixxxenveronica