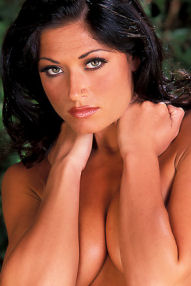 Phone Sex with Lisa






My name is Lisa and I'm no good on my own. I am a real flesh and blood woman who has physical needs that only YOU can fulfill. I need what only you can provide and if you don't give it to me willingly, I will take it. How? You ask. Tantalizingly Slowly, With maximum efficacy and undeniable pleasure. I can't be alone, so I am a streetwise and bedroom wise 26 year old housewife. My Husband knew what he was doing when he picked me. He's always away on business trips and likes to neglect me so that I rip his clothes off when he comes in the door. What he doesn't know is I need it far more than he can give it. Therefore I come here to play with all you naughty men. I love men of all ages, but I especially enjoy the older gentlemen who have a secret lustful side and know how to please and be pleased

I am Portuguese, Italian and Irish with the a flexible and curvaceous 36C-27-38 body that is built to be twisted into every position imaginable and have the most pleasure extracted by you , and I mean YOU. I'll share my big secret. I need sex several times a day and I cannot get enough which means I need YOU.

I am a size queen and know my place with you confident, strong and successful men. But all you tiny limp dicks need not worry, I relish keeping you submissive boys in your place.

I will talk about anything and everything! No taboo is off limit for me… What turns you on the most? What is your hottest phone sex fantasy? Call me and let's explore your wildest desires together. I won't tell! Your secret is safe with me. Call now!