So you think you have what it takes to serve me on a Domination phone sex call? Do not let my kindness mislead you into thinking I am weak or not in control. If you know me, you'll know I am always in control, in fact, I am the boss. The reason I know this is true is because I get told that all the time. I expect obedience. You serve me out of your desire to please me. Your pleasure comes at the expense of mine.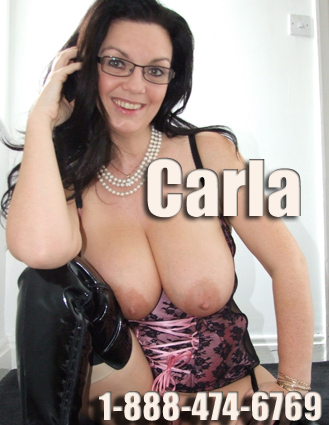 You are shaved smooth and in panties because it makes me happy. Keeps your attention focused on where it should be .. on Me! Making you display yourself to my friends and other strangers is exciting, and as much as you beg me not to make you expose yourself, I see that boner in your panties. When I make you kneel in front of me to kiss my sexy feet it just reinforces where your place is in my world. If you're a good boy and I'm feeling generous, I'll use your face as my seat cushion and make sure your tongue gets a good workout up my asshole.
Tease and denial, edging, and chastity are a few of my favorite ways to control that naughty cock of yours. You're balls are sore and aching because that is what I want. Every time you bend over, you can't help but think of me. I fuck your ass because every submissive slut who serves me should know what it's liked to be used like a dirty bitch. Don't worry if you're an ass virgin, I'm experienced and will teach you.
I will test your limits when it comes to pain as well. I've been known to be Sadistic and when you're moaning and crying out, my pussy will be dripping wet. Please me and you can taste me. Clamped nipples, bound balls, and you across my lap for a good hard spanking on your bare ass with my paddle. Bondage and discipline. These are a few of my favorite things.
For Domination phone sex with an experienced lifestyle Mistress, call Carla at 1 888 474 6769